Villa Sanyanga Vow Renewal. Wedding Vow renewals in Phuket tend to be smaller wedding events as the couple are celebrating a special time in their relationship with just family and close friends. Phuket is in ideal location for wedding vow renewals with many flights so guest can travel easily and plenty of activities on the Island for the guests and couple before and after wedding
A Villa Sanyanga Vow Renewal is a popular choice as the villa is an ideal size for smaller groups and intimate weddings, vow renewals or celebrations.
Unique Phuket have planned many events at Villa Sanyanga and can recommend this beautiful villa. For weddings and vow renewals the villa capacity is no more than 35 guests. So if you have less than 35 guest planed for you wedding please get in touch and we can send you details on our wedding plans and costs at Villa Sanyanga.
Keerthi & Amar
Keerthi & Amar decided to combine the best of 2 weddings venues. Their beach ceremony was held on a local beach and then back to Villa Sanyanga for their Villa wedding vow renewal reception.
Their wedding vow renewal was a full exciting and memorable day for all involved.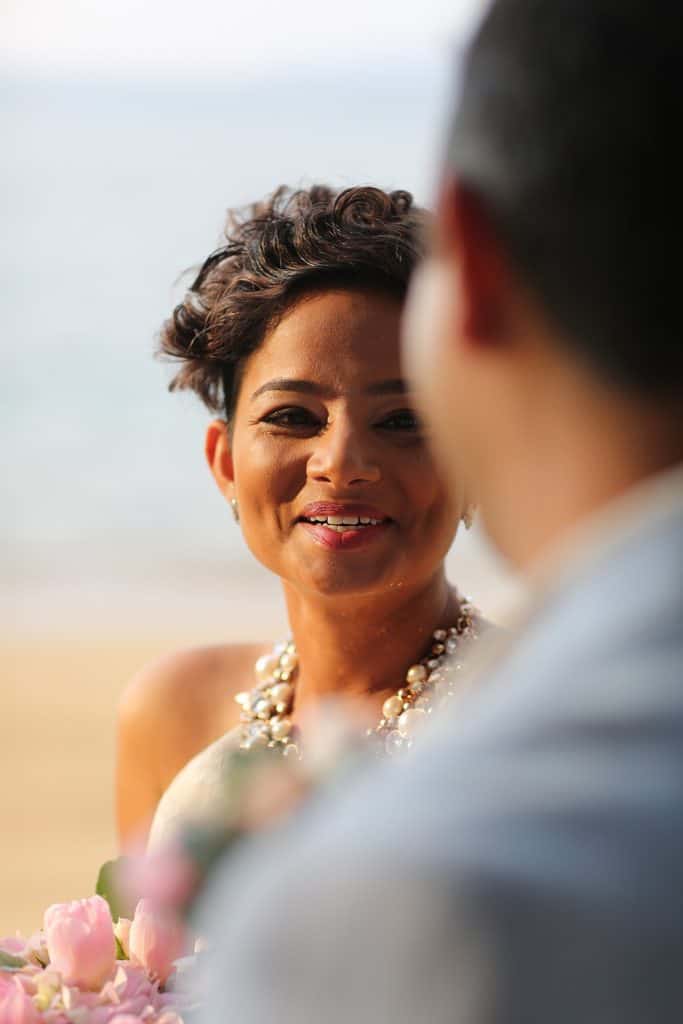 Villa Sanyanga is a beautiful seven bedroom villa above Surin beach. We provide a free mini-bus with driver, private full time chef, and three maids. The villa is very spacious and can sleep up to 18 or more, with plenty of space and privacy for everyone.
Located in a private and exclusive residential development high in the hills above Surin Beach on the West coast, the villa has spectacular ocean views over the Andaman sea. Being so spacious, this is perfect for family reunions or large groups of friends, as there are many separate private areas. If children are included, the villa can sleep up to 20 guests in the seven bedrooms.