Paul & Supparin - Destination Wedding Planner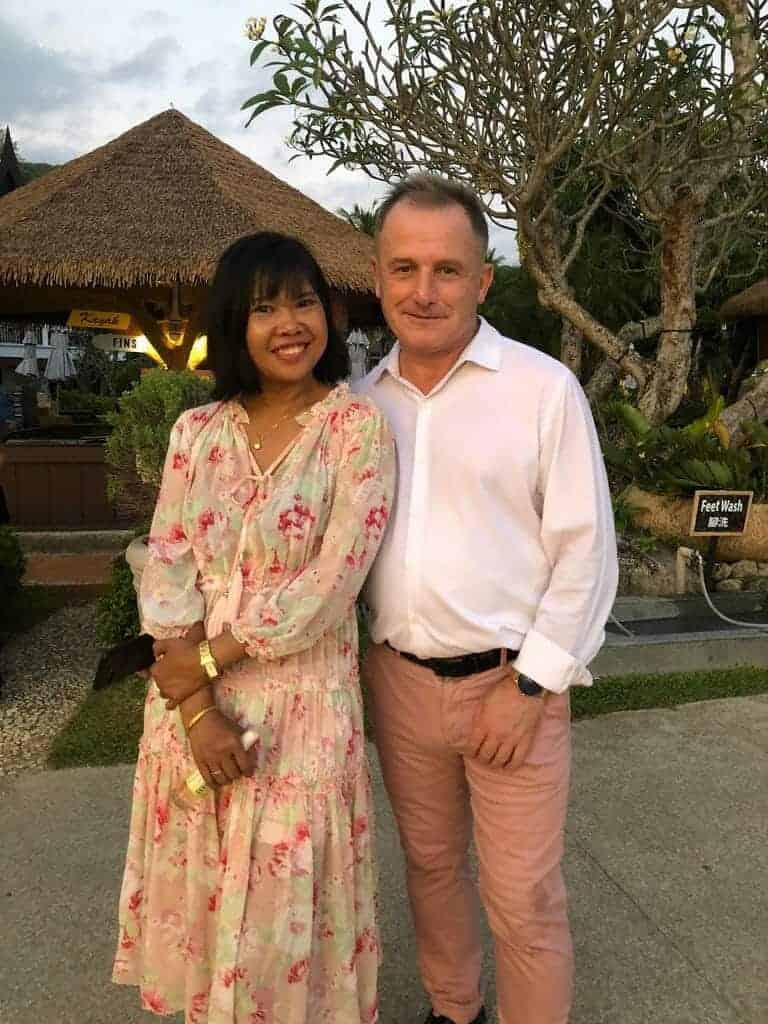 Destination wedding planner –  Paul & Supparin of Unique Phuket Wedding Planners understand that planning a major event like a wedding and getting married overseas can be daunting – Let us help you?  We are always here to answer your wedding related questions and also questions regarding wedding venues in Phuket and surrounding region.  Supparin has been Destination wedding planner for over 8 years and Paul a Destination wedding planner for over 5 years.  So we have plenty of experience to advise and help with your special day.
We also know the region of Southern Thailand very well, so we can help with all aspects of your destination wedding and its planning in Phuket.
For further information or any questions that may help you plan your destination wedding in Phuket please do not hesitate to contact us.
You can call, email, or complete the form below.
So please use the form or contact us by email here: [email protected]
For further help don't forget our simple questionnaire that can be found here: Wedding Planning Questionnaire.
Are you a couple looking to elope to Phuket or are you just looking for a beautiful Ceremony only or Thai Monks Blessing?
We can also help you source individual Wedding Vendors in Phuket?
If you would like to some questions answered before your start your destination wedding planning in Phuket, please do ask. Use our Contact Form and we will answer your questions by return.
Our Wedding Planning pages – hopefully will cover most questions so available for you to read while you await our reply.
If you only have a few questions and are happy to start your wedding planning, please use the Quick Inquiry from on this website and in the above menu. This will ask you all the questions we need to know so we can draft an initial Wedding Plan with costs.  If you include your wedding budget, we can also select a suitable venue (or suggest wedding venue options).
If you are still unsure on how to start your planning or have a general question please use the Contact Form. We always answer questions within 24 hours.
Unique Phuket Wedding Planner's Newsletter
Our weekly newsletter with the latest wedding & event news in Thailand and from around the world. Always keep up to date with us in and around Phuket.
Latest Wedding News – Event  Blog