Phuket Wedding Planners
Phuket Wedding Planners
– Unique Phuket Wedding Planners can help with that special Beach Wedding, Vow Renewal or exotic Villa Wedding ceremony for your special day.
We as your Phuket Wedding Planners can arrange a totally UNIQUE wedding event that you will never forget and you will have fond memories for many years to come. Supparin arranges all the Wedding Flowers, location choice and set up plus can organize tours for you & all your guests. Paul is an experienced Celebrant and supports Supparin in all your wedding day arrangements.
Therefore, we can arrange it all ourselves for your Special Day thus ensuring a wonderful & Unique Wedding Day. This means we can also manage our costs extremely well so you will have a great event at a great price, without compromising on quality in any way.
Whether it be a beach wedding or an intimate villa wedding, you can entrust your wedding planning needs to the very capable hands of Paul and Supparin. Our in-depth knowledge of Phuket's wedding industry allows us to connect you with the best wedding suppliers Phuket has to offer.
---
For our LATEST wedding photographs and wedding videos from our great wedding clients & friends, please visit our page Wedding Gallery & Photography.
---
A Selection of our latest Wedding Photographs:
---
We can easily arrange for you:
Flights & Transfers

Venue choice and Accommodation

Catering

Flowers

Hair & Makeup

Celebrant 

and so on.
JUST CALL OR EMAiL US AND LET's SEE IF WE CAN MAKE YOUR SPECIAL DAY EVEN MORE UNIQUE – A TAILORED AND UNIQUE EXPERIENCE AND WE TAKE CARE OF ALL ARRANGEMENTS FOR YOU.
---
We have created a simple set of initial questions to get your Wedding Planning started; with the answers, we can give you a quick budgetary estimate by return email for your Wedding. The Wedding Questionnaire is on our Wedding Planning page above or click here.
---
OUR MISSION
To provide beautiful and well organized affordable Weddings & Events in Thailand that meet or exceed customer requirements, without in any way compromising on quality.
"we only work from the heart"
---
We are Unique Phuket Wedding Planners based on the exotic island of Phuket Thailand.
Lets us Paul & Supparin take care of all arrangements for your special day in this special part of the World – Phuket Thailand
---
Beach Weddings – Phuket & Thailand
Beach Weddings can be organized very quickly and we can match most budgets:  from those who are looking for a simple elopement with a  simple ceremony to the more elaborate a luxurious Beach Wedding ceremony setup.  The larger Beach Weddings do require a larger budget of course and we would recommend at least a 3 months Wedding Planning window.
Beach Weddings that are small and with a small number of guests can be arranged by us in a few days (subject to our availability) and in most cases all realistic budgets we can cater for.
Just call us, email or fill in the Inquiry form and we will back to you with 24 hours with your personalized Beach Wedding quotation.
Here are just some or our recent Beach Weddings here in Phuket and Thailand.
---
In fact we can using Phuket as a base arrange your wedding in any location your require.
We have  good local knowledge of the region and access to professionals to cater for all requests – just contact us with a plan for your special day and we will put a package together for you.
---
CONTACT UNIQUE PHUKET WEDDING PLANNERS:
weddings@uniquephuket.com
+66 878957026
Remember – nothing is to difficult for your special day – just contact us and if it is possible we will try and arrange for you.
---
Villa Weddings – Phuket & Thailand
Villa Weddings in Phuket tend to take longer to plan as they tend to be larger events and involve other parties, like the Luxury Villa Management team. The number of guests is invariably larger than with Beach Weddings and this all leads to a larger Wedding Budget being needed.
However, there are a number of superb smaller Villas that would be ideal for a small Villa Wedding party so please if you are on a budget and interested in a Villa Wedding – just contact us and we can help.
Like the larger Beach Weddings, we do recommend at least 3 months planning to organize a beautiful Destination Villa Wedding. The ideal time to start your Wedding Planning for a Villa Destination Wedding in Phuket is at least 1 year. We are experienced, competent and can guide you all the way through the process.
We start by sending you a personalized Wedding Planning Spreadsheet after our initial consultation and we use this throughout your Wedding Planning Process. To confirm your Villa Wedding with us all we ask for is a 20% deposit to book and that final payment is made before your Wedding Day.
We can also help with your communications with the local Villa Management so ensuring a stress free Wedding Planning process.
Here are just some or our recent Villa Weddings here in Phuket and Thailand.
---
Email:
weddings@uniquephuket.com
Tel:  +66 878957026
---
AT LEAST ONE OF US AND MORE THAN OFTEN BOTH OF US WILL BE THERE WITH YOU BOTH ALL OF THE TIME TO ENSURE YOU RECEIVE THE UNIQUE EXPERIENCE.
---
Phuket Villa Wedding Venues – Villa Aye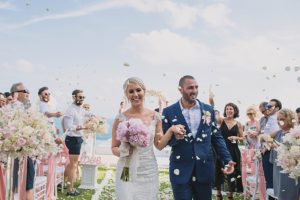 Unique Phuket Wedding Planners recommend a number of stunning Villa Wedding Venues in Phuket, Thailand. They cater for that perfect DESTINATION WEDDING VILLA venue and always ensure a superb location with facilities for your perfect Wedding in Phuket.
Invariably, they have many rooms available for the Bride & Groom plus of course close family. This helps with the budget as they also normally require a minimum stay period starting from 3 nights. Please note that during High Season in Phuket, availability is limited so booking well in advance is highly recommended.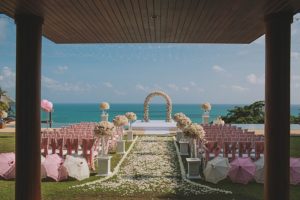 Villa Aye is very special and please see below some the stunning wedding photographs from Brook & Daniel's recent wedding. It was a gorgeous July day in Phuket for a wonderful Wedding & memorable event.
---
Brook & Daniel's wedding with Unique Phuket Wedding Planners was a great success. This was mainly down to Brook being a hands-on organizer with us and ensuring all was ready for her perfect day. Calm and well organised, she was a Wedding Planners dream. This ensured we could complete the planning quickly and also able to add those finishing touches that helped make the Wedding so memorable – the pictures by Wedding Photographer Daniel Baci hopefully bear testament to this.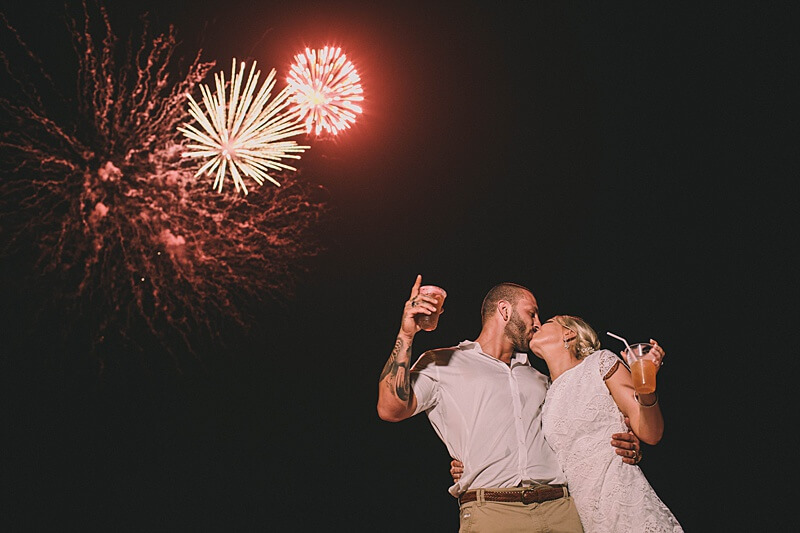 It was a Team effort with all the family and friends were on hand to ensure a stunning July Wedding in Phuket.
Thank you, Brook & Daniel and family for a wonderful experience. Our best wishes and thoughts for the future to you.  Paul & Supparin.
---
Phuket Villa Wedding Venues – Villa Aye