Phuket Luxury Villa Wedding – Villa Sanyanga Phuket Thailand
Unique Phuket Wedding Planners were asked to be the Wedding Planners for George & Gan Wan Wei Phuket luxury villa wedding on 13th August 2016 at Villa Sanyanga. The rain kept away so a beautiful Wedding Day for George and Gan Wan Wei and all the guests. The Bride and Groom and guests had travelled from Malaysia to combine the Wedding with a short vacation in this beautiful Villa.
---
There were many people involved in this Phuket Beach Destination but we would like to acknowledge the following:
Celebrant: Paul Cunliffe, Wedding Celebrant Phuket
Makeup Artist: Krisada Ummaro
Photographer: Daeng Anukarn
Floral: Phuket Flowers by Toom /Wedding Flowers Phuket
Catering: Joob Joob Bakery by Anthony Reynolds
DJ: Shane OB,
Plus a Special thanks to Sebastian Prestele for referring the couple to Unique Phuket Wedding Planners.
---
---
[rev_slider Sayanga]
---
If you are looking for a Wedding Planner in Phuket or in Thailand, please do not hesitate to contact us. We have lots of beach wedding venues and luxury villa wedding venues to choose from. To help you get started with your Wedding Planning, we have created a quick Wedding Planning questionnaire to help you and this can be found at the Wedding Planning Menu link above or press here.
Quick Contact or Enquiry: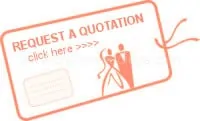 ---