Honeymoon in Phuket Thailand
Planning a honeymoon in Phuket is can be so much more fun compared to just planning a wedding. If you're looking for a unique honeymoon destination that will have your friends in awe then plan your honeymoon in Phuket Thailand! Make your honeymoon is epic since you only have it one with some of the best beaches and relaxing tropical Thai vibes.
Phuket is, undoubtedly, a romantic destination with its beautiful waters and sandy beaches come together to provide picture-perfect postcard-like appeal to the destination. And with all the ingredients of romance offered by this island destination, a honeymoon in Phuket is surely the perfect choice for a couple's tropical escape. We have compiled some essential information to help you plan the perfect romantic getaway.
Phuket is one of the most romantic honeymoon destinations in Thailand. It's crystal clear beaches and palm-fringed coastline, make it an ideal place for a romantic vacay. Be lazy with your sweetheart or stroll along the shores hand-in-hand. You don't have to come out of Pocket too much too if you or your Phuket wedding planners really know what you're doing.
How Long Should We stay in Phuket?
An Ideal Duration for a Honeymoon in Phuket is around 2 to 3 days. Over this amount of time, you can experience much of what the local beaches and nightlife have to offer before heading out to explore more of the country.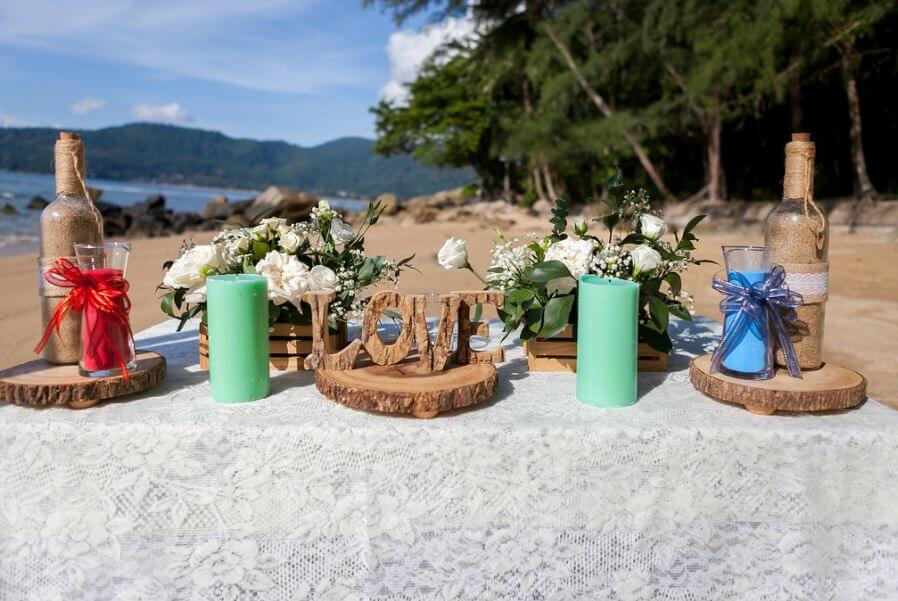 Some Romantic Places to Stay Include:
Villa Aye: Villa Aye with its Imperiously commanding panoramic views of the Andaman Sea turquoise waters meters below and surrounded by lush, native Thai foliage, the eight-bedroom, three-level Villa Aye nestled within the palatial gated community of Cape Amarin on Phuket's "Millionaire's Mile," offers unique charms and facilities for your ultimate short or long term Phuket stay experience.
Villa Samakee: Villa Samakee is a five-bedroom tranquil haven offering space, elegance and total privacy in the secured Layan Estate villa enclave, just minutes away from the soft-sand beaches of Layan and Bangtao on Phuket's west coast. Ideal for extended families or groups, this spacious holiday retreat features a stunning 20-meter swimming pool and a full complement of quality services.
Villa Rak Tawan: Indulge your senses in the tranquility of Villa Rak Tawan – one of Phuket's most luxurious, ultra-private estates nestled on the top of the island's chic Surin Beach hillside. The elegant six-bedroom pool villa Rak Tawan, a Thai phrase meaning "villa of love and sunshine" is ideally suited for an unforgettable family retreat, relaxing couples holiday or an escape with friends.
What to do on a Honeymoon in Phuket?
Go party on Bangla walking street, tour the surrounding islands including Koh Phi Phi and Maya Bay. Have a couples massage at a relaxing spa or go to a ladyboys cabaret show. Either Take the four island tour from Phuket. Party hard on Bangla road in Patang. Watch the renowned lady-boy show or pamper yourself with a rejuvenating couple massage and spa. Soak up the sun on one of Phuket's many different beaches located up and down the eastern side of the island. If you really want to have a good time as a couple then stay away from busy places. There are plenty of secluded locations you can go with your loved one.
There are plenty of ways to enjoy your holiday in Phuket by experiencing popular tourist attractions like Phang Nga Bay, enjoying a romantic dinner by the Andaman Sea, or enjoying a luxury pool villa. Spend an afternoon feeding and bathing elephants or snorkeling on a boat tour island-hopping your way around Andaman. Keep reading below and we'll help you plan the perfect itinerary for your honeymoon in Phuket.
Best Time To Visit Phuket For Honeymoon
For the best time for a honeymoon in Phuket is highly dependent on the weather and what activities you're trying to enjoy. If you plan on expecting consecutive days of blue skies and sunshine then you may want to come during high-season (November to March). We've designed this itinerary for November to March when average temperatures range from 28°C (82°F) to 35°C(95°F), so you should be able to avoid the rainy season showers (April to June). on most legs of the trip. It's entirely possible to enjoy perfect weather and even lower rates during the "off-season" anyways, so just adjust your plans accordingly.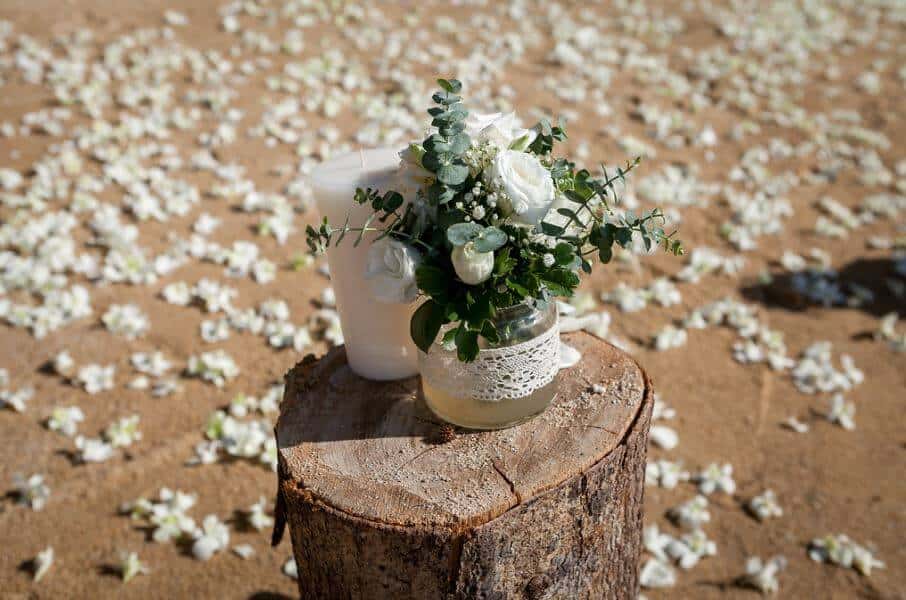 More Reasons to Have a Honeymoon in Phuket
With so many sandy beaches and beautiful blue waters, it's no wonder Phuket is such a popular romantic destination. There are plenty of activities to enjoy with your loved ones during the day from island hopping to Phang Nga Bay, there's plenty of sightseeing to be enjoyed. Big Buddha and Wat Chalong are a couple of the areas most popular temples nestled near the middle of the island on your way from Patong to Nai Harn Beach. Don't forget about all the picture perfect sunset silhouettes shots you're gonna have anywhere along the West Side of the island. You can spend all day exploring different glamorous resorts or taking a boat trip with snorkeling, Phuket isn't all about partying. There's also countless quality places to choose from including trendy beach clubs or classy seafront restaurants to luxury high-end spas, pamper yourself with a honeymoon in Phuket.
Honeymoon in Phuket Flowers:
Where can I buy fresh flowers in Phuket?
We can help arrange your floral decoration and bouquet needs. Simply contact us to help arrange everything with our several large florists across Phuket, most of which offer a delivery service:
Wedding Flowers Phuket: https://weddingflowersphuket.com – +66 81 728 8269
Honeymoon in Phuket Planners
Paul and Supparin of Unique Phuket Wedding Planners are professional creators of beautiful weddings and honeymoon in Phuket. Paul is an event planner and wedding celebrant while Supparin is a talented, professionally-trained florist and certified tour guide. Together, we help couples from all over the world plan the destination wedding of their dreams with a getting married in Phuket. We are affordable without compromising on elegance & quality as we can provide most services in house.
We have created a simple set of initial questions to get your Phuket Destination Wedding started; we can give you a quick budgetary estimate based on the answers you provide and will respond to you via email for your Wedding. The Wedding Questionnaire can be accessed here to help us plan your Phuket wedding costs. It's our ultimate goal to help you get everything you want to be arranged at the best Phuket wedding packages prices available.
Just contact us by phone or email us to ask about how we can help you have an amazing getting married in Phuket. We'll de everything possible to help make your special day even more unique with our tailored wedding services. We will take care of all the arrangements for you and help you make the best memories that will last a lifetime.
Phuket Honeymoon
email: [email protected]
Facebook:@uniquephuket
email: [email protected]
Facebook:@phuketflowers
Telephone: +66 817288269 or + 66 878957026
Skype ID: @UniquePhuket
Twitter: @UniquePhuket
________________________________
Additional Thailand Resources: