Destination Beach Weddings
More of our Beach Weddings can be seen at our Flickr site – Phuket Wedding Planners
Beach Weddings can be organized very quickly and we can match most budgets: from those who are looking for a simple elopement with a simple ceremony to the more elaborate a luxurious Beach Wedding ceremony setup. The larger Beach Weddings do require a larger budget of course and we would recommend at least a 3 months Wedding Planning window.
Beach Weddings that are small and with a small number of guests can be arranged by us in a few days (subject to our availability) and in most cases all realistic budgets we can cater for.
Just call us, email, or fill in the Inquiry Form and we will back to you with 24 hours with your personalized Beach Wedding quotation.
Here are just some of our recent Beach Weddings here in Phuket and Thailand.
We have some wonderful beaches wedding venues available for your perfect Beach Wedding in Phuket – contact us for more details.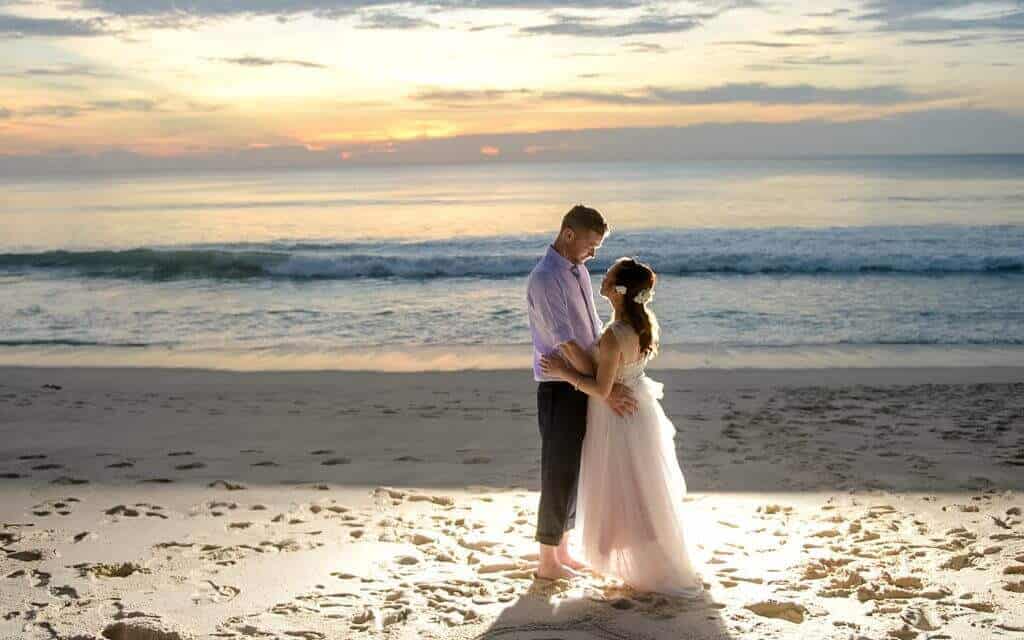 Beach Wedding Phuket - Lilian & Marc 29th November 2016 A beautiful Beach Wedding at Layan Beach for Marc & ...
Read More
Beach Wedding Ceremony Plan your Beach Wedding Ceremony .....in Phuket of Phang Nga? If you have family from different ends ...
Read More